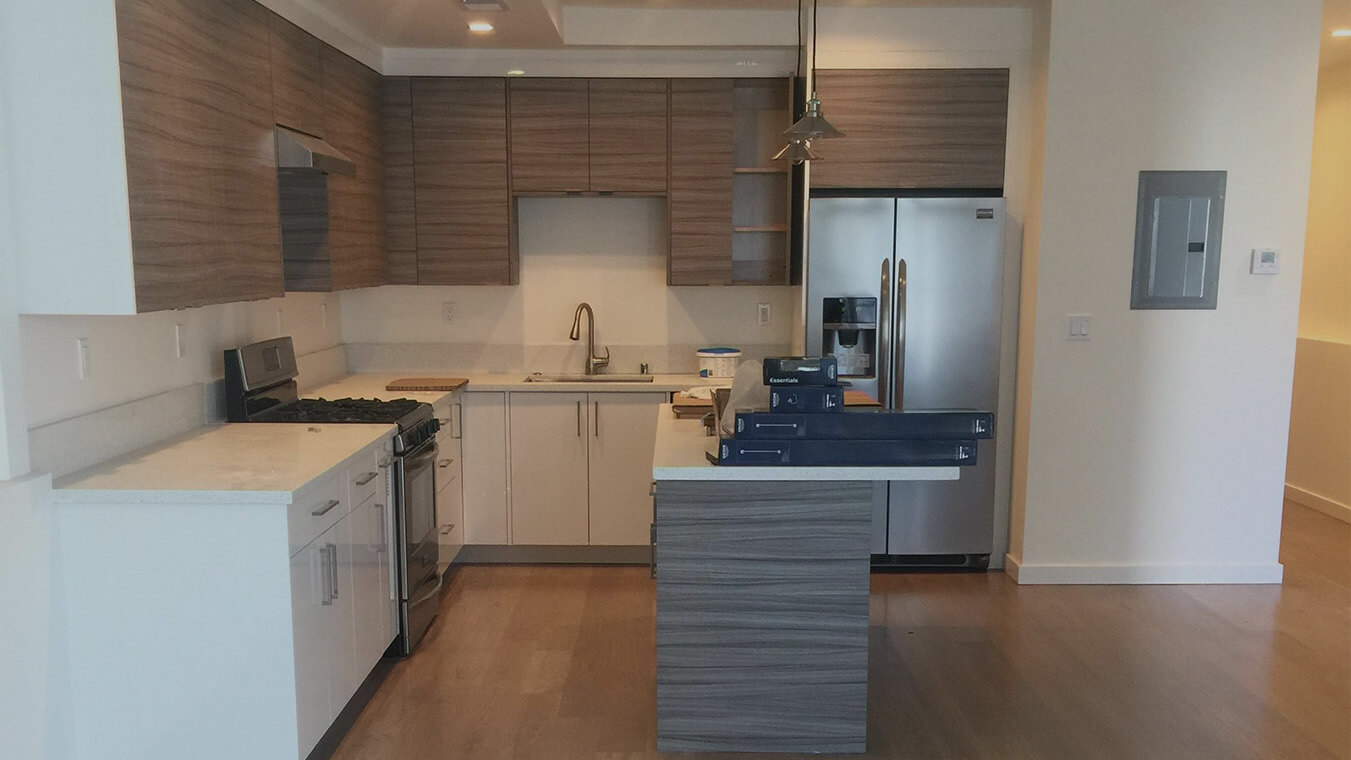 NORTH SOUTH CONSTRUCTION
GENERAL CONTRACTOR | SAN BRUNO, CA
North South Construction enjoys integrating cutting-edge design techniques and contributing innovative ideas to fashion distinctive and unique homes and commercial buildings in the Bay Area. With a combined 60 years of experience, we strive to create works of art that personally reflect those who live and work inside. Whether working on a large commercial project or a small home remodel, our skilled professionals deliver the results homeowners and business owners are looking to achieve. No job is too large or small. Our wide range of services includes residential and commercial remodels, room addition, renovations, kitchen, and bath remodels, finished carpentry, and much more. Based in San Bruno, we proudly serve the San Francisco Peninsula.
1657 Jenevein Avenue, San Bruno, CA 94066
frank@nsconstructioninc.com

Whole House Remodels
Room Additions and Renovations
"I was extremely impressed with the quality of their work, the great sub-contractors they selected and managed, and their follow-up after the project"
"We hired Frank for our extensive interior remodel of our home. Prior to Frank, we worked with two contractors in a short period of time. Both were nightmare experiences for us. We were wary while looking for contractor number three and Frank was patient with us as we screened him. He saw as through the remodel of our home- which included extensive structural work, new walls, plumbing and electrical. He was always available to us throughout the project for questions and responded to issues in a timely manner. Frank was able to stick to his budget, and the few change orders were given to us promptly when they arose and they made sense. Frank's workers were pleasant and trustworthy and we never had any issues with them either. We would recommend Frank in a heartbeat and plan on contacting him for our future work."
Leksi
"The team from North South helped me with a significant remodel of my Victorian home in San Francisco. They removed a structural wall between my kitchen and living room to create a larger family room, as well as renovating an entire floor to create two new bedrooms with fabulous en suite bathrooms. They also helped manage the relationship with the city planning department.
They built modern storage cupboards in the dining room to blend into their Victorian surroundings, as well as replicating existing finishes into the lobby.
I was extremely impressed with the quality of their work, the great sub-contractors they selected and managed, and their follow-up after the project."
Tony
"I highly recommend North South Construction. I have used their services as a contractor for all of our remodelling jobs over the past 8 years. They have remodelled 5 bathrooms, 2 bedrooms, 1 closet with custom made shelving, 1 garage storage system; and they have repaired and replaced all of our exterior window frames, painted the exterior of our entire house, installed a new roof; and currently they are building a Pool House for us. Additionally, they have worked with us on repairing or replacing old kitchen ceilings and plumbing when we experienced leaks. They have done a superb job on everything and their pricing is extremely fair. They do a good job of anticipating costs up front, so there are no surprises along the way. They are very professional and friendly to work with; their workmanship is of very high quality, and they are extremely reliable. I am happy to recommend North South Construction for any of your building needs, large or small."
Sherry
Have a project you'd like to discuss?
Please contact us by phone or email — or send us a message using the form and we will get back to you.
Phone number
☎️ +1-415-260-4560
Email
✉️ frank@nsconstructioninc.com
Address
📍 1657 Jenevein Avenue, San Bruno, CA 94066